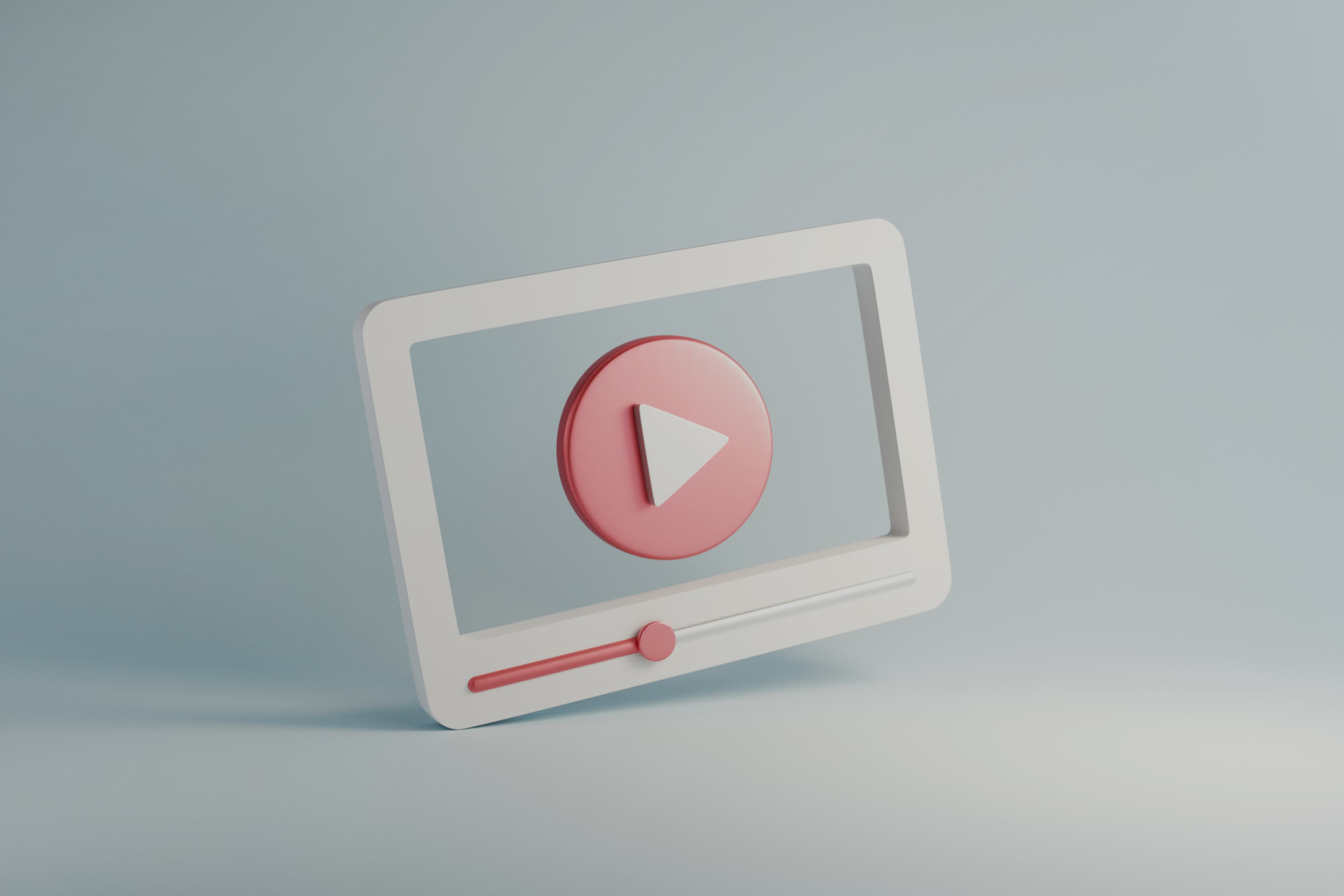 INSIGHT/
4 Digital Content Trends to Expect in the Video Game Industry in 2022
19/11/2021 Written by The Game Marketer
Digital content is an ever-evolving thing, and staying ahead of the curve on digital content trends can be the key to successfully marketing a video game. In the past few years, we have seen the rise of streaming on platforms like Twitch, the evolution of YouTube content and of course the shift to short-form content on platforms like TikTok. But what will the digital content landscape look like in 2022? In this article, we will be looking at potential digital content trends for 2022 and how these trends will impact marketing campaigns for video games.
1. The Rise and Rise of Short-Form Content
It will come as no surprise to most people that we are starting off by looking at short-form content. The last 2 years have seen TikTok grow exponentially, with the number of downloads of the app going from around 62 million at the start of 2020 to now eclipsing 2.5 billion downloads in Q4 of 2021. TikTok now boasts a monthly user-base of over 1 billion and cannot be ignored when discussing digital content trends. The rise of gaming influencers on TikTok has been incredibly impactful as well, with existing gaming influencers furthering their reach and in some cases switching up their content styles to cater for a TikTok audience, and has also seen the emergence of new influencers who have been able to connect with audiences in a different way thanks to TikTok.


To add to this, YouTube has recently rolled out its answer to this hunger for short-form content with YouTube Shorts. This will allow creators to create short-form videos and post them to multiple platforms, creating a larger scope for reach and growing viewing figures markedly. For video game content creators, short-form content occupies an unusual space wherein they are limited to what type of content they can produce. For example game reviews, let's plays and more are forms of content that tend to be better suited to longer-form content. For this reason, short-form content is usually used to highlight short clips from their longer-form content or streams and act as a way of showcasing their other content in a highlight-reel-esque manner.


The big draw of short-form content is the potential virality that comes with it. Short-form content on TikTok, social media like Twitter and YouTube and now on YouTube Shorts, has great potential to be reshared and viewed millions of times, and should be seen as a great way to bring your video game to a wider audience; and when this is done correctly a viral video on TikTok or elsewhere can prove to be a key factor in the success of a video game.
2. Twitch Streams
Of course, another huge part of video game content creation is streaming. Over the past few years, Twitch has emerged as the frontrunner in the market for streaming, and 2021 was another huge year for Twitch. The average number of concurrent viewers on Twitch has grown once again this year to 2.8 million viewers compared to 2.1 million last year. In 2022 we can expect Twitch to be a huge player in the video game industry, with Twitch streamers growing their fanbases even further, and viewing numbers growing again.


There have been many success stories of games gaining notoriety via Twitch, with big names on Twitch streaming their game, and we expect to see much more of this in 2022. A partnership with a Twitch streamer with a large viewership can be pivotal to the success of a video game and can skyrocket hype for a game on its own. One thing we can expect in 2022 as well, is for Twitch streamers to harness the power of short-form content to grow their Twitch followings. Clipping and reposting highlights of streamed content will become a very big part of Twitch creators overall content creation.
3. What Next on YouTube?
YouTube has long been a home for video game-related content in all shapes and sizes. The rise of platforms like TikTok and Twitch means that viewership of video game content is spread across multiple channels. The rise of other platforms has not damaged the viewing figures on YouTube, however. In 2021, YouTube is the most visited website globally, boasting over 30 million daily users and over 1 billion hours of watch time every day. In 2022 you can expect YouTube to remain a key weapon in the arsenal of influencers. Posting long-form content to YouTube alongside short highlights to YouTube Shorts will allow influencers to maximise their reach across YouTube and grow their fanbases. Video game content will remain a huge player in the YouTube World and should be seen as a key market for video game developers to target.


In 2022 you can also expect YouTube to become a permanent home for streamed content and for highlight videos from streams. This is a practice that some creators partake in already and in 2022 we can expect this to continue and grow as an option for video game content creators.


With the addition of YouTube Shorts to the platform, viewing figures for content creators are expected to grow rapidly but will rely on creators adapting to a new style of content creating. YouTube Shorts can act as a great way of showcasing short clips from longer videos for creators and can help bring their longer content to a new audience.
4. Social Media Content
As well as content-specific platforms like YouTube, TikTok and Twitch, content posted to social media will certainly be something to keep an eye on in 2022. Similarly to TikTok and YouTube Shorts, social media platforms like Facebook and Twitter have already become a home for clips of long-form content and somewhere for creators, and video game companies themselves, to promote their content. With the growth of shorter form content, you can expect to see a slight shift in the style of content posted to social media. There will be a big focus on maximising the room for virality in social media video content, and if formulated in the right way this can become a big part of marketing for video game developers. Facebook videos are a huge part of content consumption in 2021, Facebook currently boasts 4 billion views a day on video content, with over 100 million hours of content being watched every day.


Looking at the current stats of how social media video content is consumed, we can expect this market to grow in 2022, with Facebook becoming a very important platform to target for video game developers and video game content creators. The important thing to consider with Facebook is that the core demographic of Facebook users and Facebook video viewers will be notably different to the demographic you will find on TikTok, YouTube or Twitch. For this reason, it is becoming ever more important for creators to spread their content across multiple platforms, and cater their content to the different demographics they will reach.
Summary
In 2022 the big things to expect are the further rise of short-form content with TikTok ever-growing and YouTube adding YouTube shorts into the mix. This will have a big impact on the video game industry as video game content creators find new ways to adapt to this style of content consumption and will be a key part of influencer marketing for video game developers. We can also expect the Twitch user-base and viewer-base to grow further, with streamed content continuing to be a huge aspect of video game content creation.


One of the key things to consider going into 2022 as a video game developer looking to make a mark on the video game digital content World, is to consider the importance of all platforms to your video marketing campaign. Utilising all of Twitch, YouTube, TikTok and social media in one campaign can be a great way for video game developers to carry out a successful marketing campaign. This goes both for influencer marketing campaigns and indeed for creating content of their own.



Are you interested in hearing from The Game Marketer about how we can help you with your digital content marketing campaign? Send us a message below and we can have a chat!
Ready to Talk?
We love video games marketing, and we love talking to people about games. We'd love the chance to find out how we can help you too. Our consultative approach means we collaborate with you, sharing our deep knowledge and expertise of all things video games marketing related. Call us today for a free assessment and chat about how we can work on your video games project.
Contact Us